MERETSEGER & SEPIA LONGA
MERETSEGER - She Who Loves Silence
CHOREOGRAPHER AND DANCER Virpi Pahkinen
MUSIC Roger Ludvigsen
SET AND LIGHTING DESIGN Jens Sethzman
COSTUME Helene Thorsell
Length: 26 min.
Première 21st Oct, 2004, Big Stage, The House of Dance, Stockholm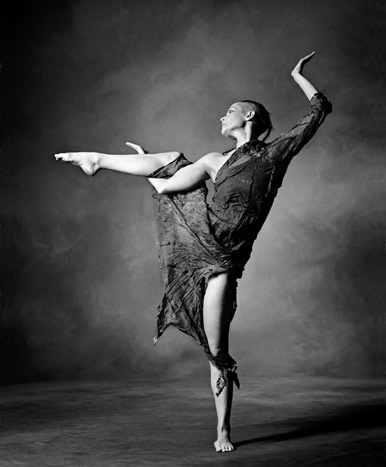 Oh Eater of Shadows I am not rapacious
I divide not the water at its appointed time
I put not pressure upon the beam of the balance
I defraud not the Divine Circle of their sacrificial joints
Oh Breaker of Bones
I am not teller of lies
I have not slaughtered the sacred animals
I am the Swallow. I am the Swallow.
I am the Scorpion, the laughter of the Sun.
Oh Gods! Delicious is the smell of your fire which comes out of the horizon.
      THE EGYPTIAN BOOK OF THE DEAD
"Only Virpi Pahkinen can dance like Virpi Pahkinen. And when she does it, even gods must hold their breath, in awe that a human being can so magically incarnate their peers."
"The complexity, the transformations and the spatiality impress. Cobra or woman – when Virpi Pahkinen is the divine reptile, 
one desires nothing other than to stay in Paradise."
      Anna Ångström, Svenska Dagbladet, 23/10 2004
"Like a natural conclusion to the evening, Pahkinen majestically takes the stage alone in an entirely new solo "Meretseger (She Who Loves Silence)". The Egyptian goddess takes form first in unbelievable suppleness, then in lightning-fast attacs interrupted equally swiftly by meditative stillness."
      Cecilia Olsson, Dagens Nyheter, 23/10 2004
SEPIA LONGA

CHOREOGRAPHER AND DANCER Virpi Pahkinen
MUSIC Gunnar Idenstam
COSTUME Helene Thorsell
LIGHTING DESIGN Magnus Pettersson
Length: 20 min.
Première 21st Oct 2005, Dansmuseet, Stockholm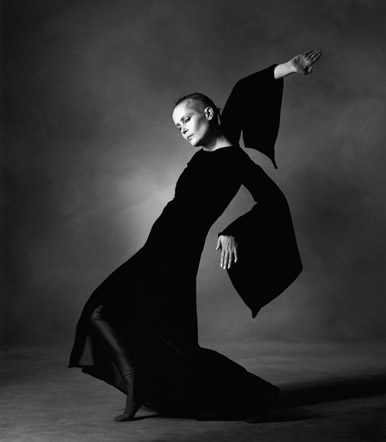 "Swathed in Helene Thorsell's dazzling crimson velvet dress the octopus unfurls its sinuous tentacles in the former bank palace, around which Gunnar Igenstam's oriental music loops echo magnificently. An undeniably original orchestration: church organ and tablas, well worth its weight in gold!"
     Örjan Abrahamsson, Dagens Nyheter 23/10 2005
"Her Sepia longa, aspectus brevis shows a masterful command of meditative artistic expression, while Gunnar Idenstam's organ combines with the tabla to create a perfect context; energetic percussive rhythms keep the energy level high while the organ provides a restful contrast. Pahkinen's meditative movements, which are full of energy, sometimes bursting into flames, are highlighted by Helene Thorsell's ingeniously designed fire red costume." 
     Auli Räsänen, Helsingin Sanomat 11/12 2005
Photo Hans Bjurling & Peter Ström