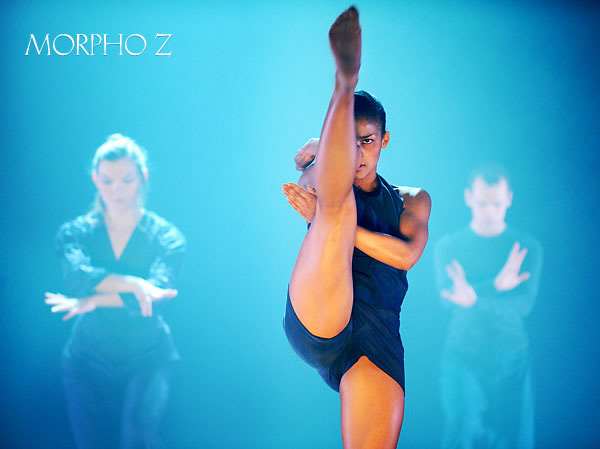 MORPHO Z
CHOREOGRAPHER Virpi Pahkinen
DANCERS Maxim-Jo Beck McGosh, Love Källman, Linnéa Marintsson, Moa Westerlund, Virpi Pahkinen
MUSIC Chieko Mori, Mika Takehara, Luis Hernán Cortés Maya
LIGHTING DESIGN Miriam Helleday
COSTUME Helene Thorsell
Length: 60 min.
Première 26th March 2008, Big stage, The House of Dance, Stockholm
Zoomorphic occultism. An emerald green meditation.
Geometry´s fugitive makes for the winding river.
Mercy´s iron goddess stretches out the braided root.
Movement mysteries glimmer in space.
"The light, the music and the new dancers gives "Morpho Z" an 
unexpected edge, sharpness and power. It is a refined, striking and incredibly beautiful performance.""In this red square the contour of a mysterious beetle-like creature can be seen, which gradually changes shape, pupates, is born, becomes a supernaturally beautiful Buddha. A packed Dansens Hus immediately knows that the being can only have sprung from one physical imagination and one choreographic consciousness, that of Virpi Pahkinen."
     Örjan Abrahamsson, Dagens Nyheter 29/3 2008
"Inspired by the jungle of Ecuador, Virpi Pahkinen takes us on a winding journey through rivers and forests out into mysterious space. Her fellow travellers are four dancers: Maxim-Jo Beck McGosh, Love Källman, Linnéa Martinsson and Moa Westerlund. A journey of movement which turns into an audiovisual adventure.""The aura which surrounds Virpi Pahkinen is truly magnificent."
     Gunilla Jensen, Svenska Dagbladet 28/3 2008
"El dominio del fisico y la total concentración en sus evoluciones no estuvieron peleados con la pasión que despedía en cada movimiento. Por momentos con una mirada profunda que podía atravesar la luneta como una flecha, la sensacional danzante detenía el tiempo con formas de gran belleza."
     Mazatlán Interactivo, Abril 2008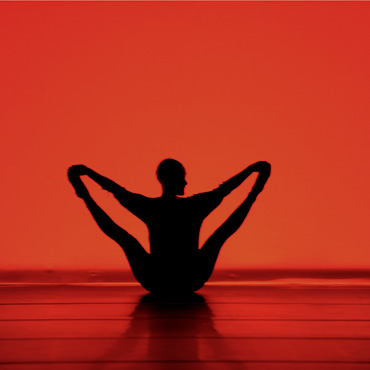 Photo José Figueroa